"Robber's Heartbreaking Regret: "I Never Imagined This Fate Due to My Wife's Needs" – Cries Out Before Being Stoned"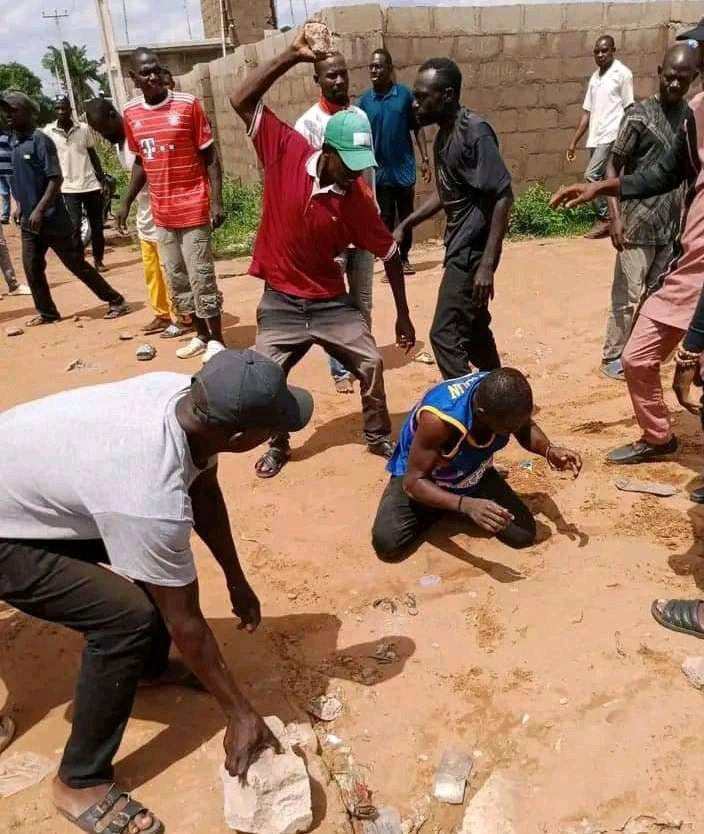 A notorious armed thief in Uyo, the capital of Akwa Ibom State, experienced a savage assault by a group of furious residents from Ibiaku. Disregarding the police's warning against taking matters into their own hands, the residents proceeded with their actions and showed no mercy to the criminal.
The perpetrator had forcefully entered a woman's store and stoled all her valuable belongings. After assaulting the woman with a crudely fashioned firearm, he fled the scene. The woman promptly raised an alarm, prompting nearby men to chase after the culprit.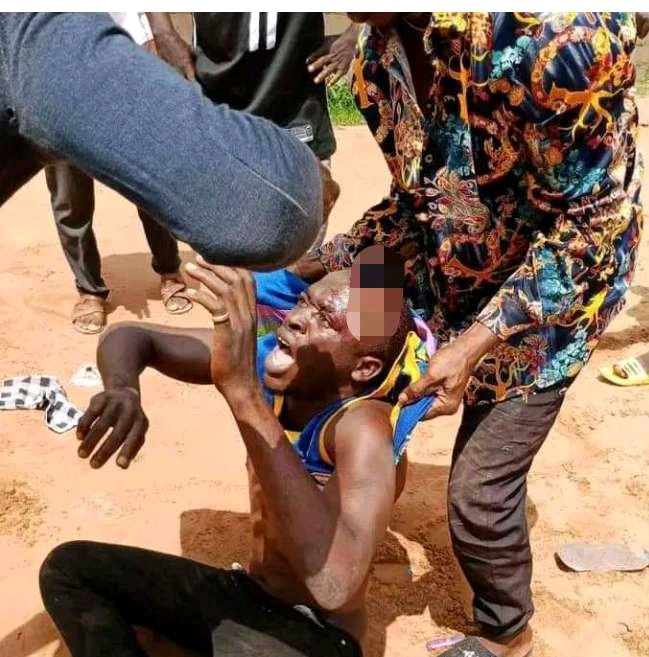 Eventually, the suspect was apprehended at a local gathering spot, where the enraged crowd subjected him to severe beatings. They paraded him throughout the community until he confessed to and accepted responsibility for the crime. The suspect, known as Ebuka, revealed that he had been engaged in robbery for a considerable period, driven by the needs of his wife. He expressed shock at the violent end to his life, lamenting the circumstances that led him down this path.
Despite the suspect's pleas for mercy, the furious mob paid no heed. He suffered brutal beatings and, ultimately, was killed by stoning. The police arrived at the scene much later, discovering the lifeless body of the deceased left unattended.