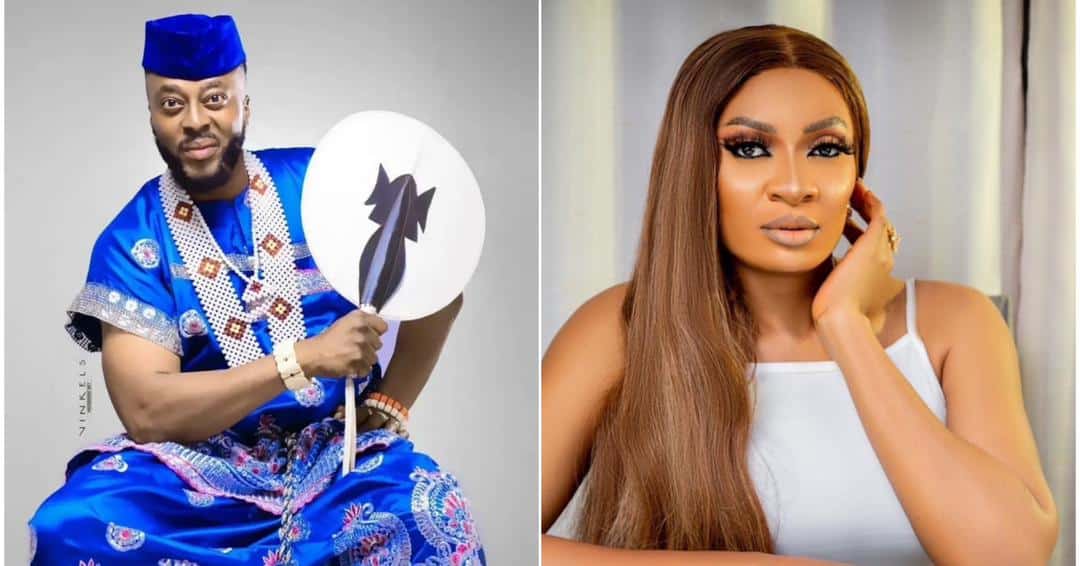 Nollywood actor, Benson Okonkwo, has given an update about his colleague, Yul Edochie's first wife, #MayEdochie.
The actor revealed that he called May to inquire about her welfare as she is still mourning the loss of her first son, Kambilichukwu, who passed away months ago.
In the post, Benson shared his phone conversation with May, stating that she was doing well and will be back on social media soon.
He also mentioned that May was emotional about the prayers she had been receiving from fans and that she appreciates them all.
"She's getting better and will be with us soon told her about your daily payers, and she was so touched and appreciates and said God will bless you all," he wrote.
Benson's message received an outpouring of support from fans and netizens, who left comments expressing their love and well wishes for May.
Many praised Benson for his kindness and compassion, while others shared their experiences with grief and loss.
grace.fortune.1048 commented: "Awwww. God bless u sir n strengthen May."
rumby_evie_mtawarira said: "Will keep on interceding for her. God's covering upon her and her kids."
umunnag reacted: "She is in our heart and prayers, and we are waiting for her coming out in power."
firma_de_wendyz said: "Allow her breath."
rose_deepp reacted: "Queen of the universe, we can't wait to have you back, we love you."
star_sky_13ng said: "You guys should stop updating people about this quiet woman. Leave this woman alone. Please find another content…. Stop showing unnecessary pity. I hate to be pitted.
See the post below: